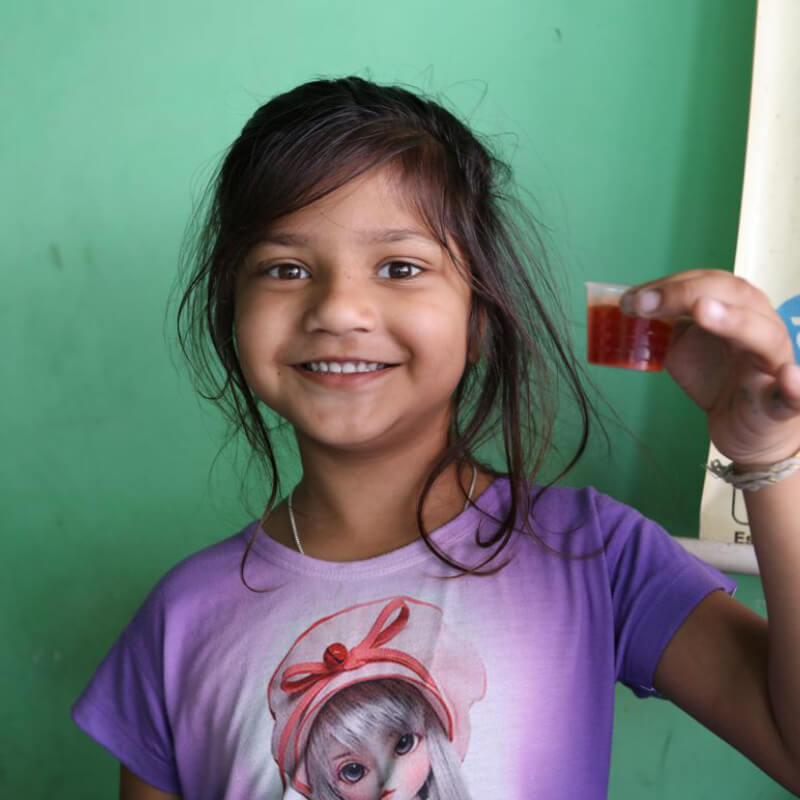 Honoring: TB Alliance, USAID, Unitaid, Macleods Pharmaceuticals, and other partners
Until recently, children diagnosed with tuberculosis (TB) had to rely on months of foul-tasting, improperly formulated adult medicines to fight off this deadly disease. Parents had to resort to splitting or crushing pills to estimate proper dosage, and children often refused to take their medicine because of the bitter taste. This led to poor treatment outcomes. Fortunately, thanks to the efforts of a unique multisector partnership led by TB Alliance—with critical contributions from the US Agency for International Development (USAID), Unitaid, Macleods Pharmaceuticals and other partners—this is no longer the case.
This partnership developed and introduced improved TB medicines designed specifically for children. Affordable, appropriately dosed, dissolvable in water, and fruit-flavored for palatability, these medicines have seen rapid scale-up and transformed the treatment of TB for children and their families around the world. Since the launch of these formulations in December 2015, 86 countries have ordered over 816,000 treatment courses—enough medicine to meet the needs of more than 80 percent of the 1 million estimated annual cases of TB in children.

We remain dedicated to advancing TB drug research, development and delivery…so we can one day realize a world in which every person with TB can be treated with an affordable, safe, short, and effective therapy.
Dr. Mel Spigelman
President & CEO, TB Alliance

Thanks to our
2022 Awards Selection Committee
Dr. Rebecca Martin Chair
Director of the Emory Global Health Institute, Emory University
Elisha Dunn-Georgiou
President and CEO, Global Health Council
Jamie Bay Nishi
Executive Director, Global Health Technologies Coalition
Dr. Charles Holmes
Director, Georgetown Center for Innovation in Global Health
Dr. Theresa Mkandawire
Professor, Malawi University of Business and Applied Science; Co-Principal Investigator, NEST360