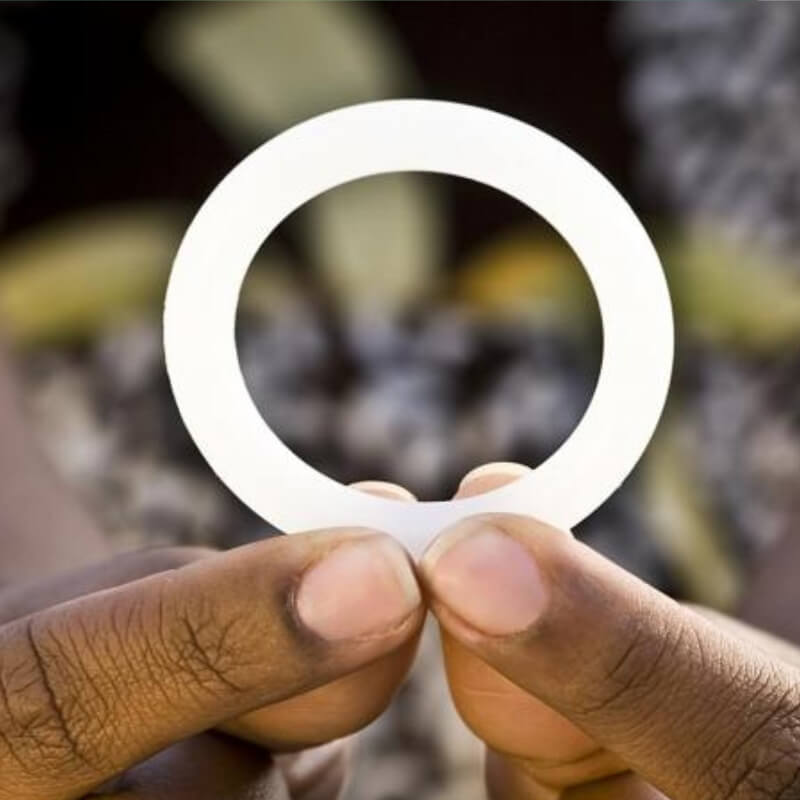 Honoring: International Partnership for Microbicides, Johnson & Johnson, USAID, NIH, and other partners
For the partners who developed the dapivirine microbicide ring, putting the power of prevention into the hands of women is central to their work. HIV/AIDS remains one of the greatest threats to women's health globally, yet women and girls still lack the range of tools they need to protect themselves. Thanks to over a decade of effort from a unique multisector research partnership led by the International Partnership for Microbicides—with critical contributions from Johnson & Johnson, the US Agency for International Development (USAID), the National Institutes of Health (NIH), and other partners—the future looks different.
Their partnership has advanced a new, woman-centered HIV prevention tool: a monthly, vaginal microbicide ring that delivers antiretroviral drugs. As the first long-acting HIV prevention product designed specifically for women, the dapivirine ring could be the next breakthrough tool in the fight against HIV/AIDS. The ring demonstrated efficacy in late-stage clinical trials in 2016, and through the continued support of partners, is now under regulatory review and is poised for potential introduction worldwide. The development of this urgently needed tool for women is a powerful example of the importance of partnership in delivering solutions to our most pressing global health challenges.

The HIV/AIDS epidemic is such a challenge that the only way we will be able to control this epidemic long-term is through partnership.
Dr. Zeda Rosenberg
Founder & CEO, International Partnership for Microbicides
Thanks to our
2022 Awards Selection Committee
Dr. Rebecca Martin Chair
Director of the Emory Global Health Institute, Emory University
Elisha Dunn-Georgiou
President and CEO, Global Health Council
Jamie Bay Nishi
Executive Director, Global Health Technologies Coalition
Dr. Charles Holmes
Director, Georgetown Center for Innovation in Global Health
Dr. Theresa Mkandawire
Professor, Malawi University of Business and Applied Science; Co-Principal Investigator, NEST360