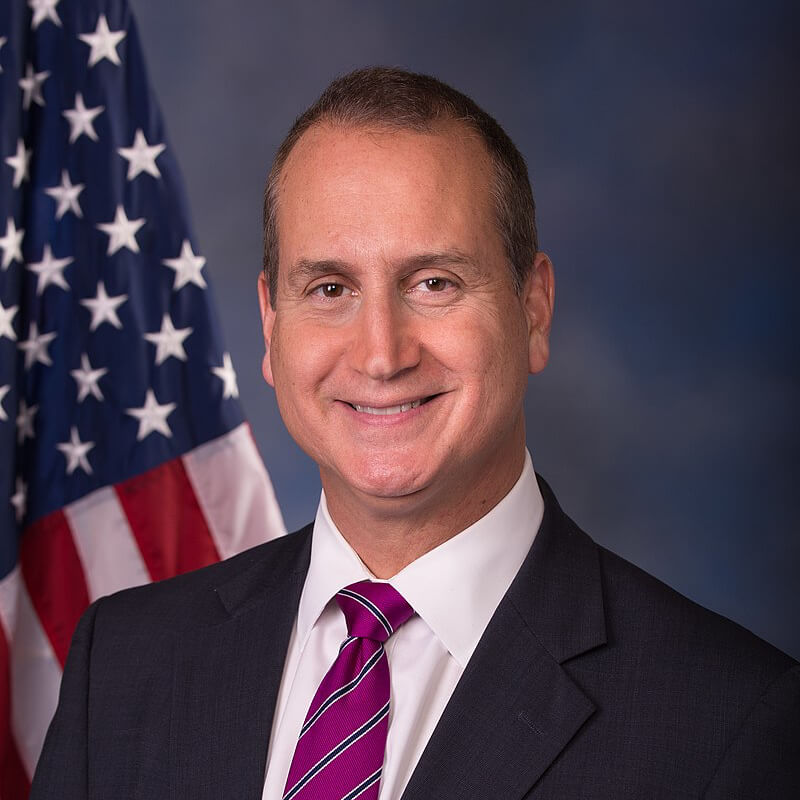 "Investments in global health research and development are critical to making the world a safer, healthier place," Congressman Diaz-Balart has stressed. Since being elected to the House of Representatives, Congressman Diaz-Balart has been a steadfast champion for US global health initiatives and has consistently made the case for continued and strengthened R&D to further their impact. As a member of the House Appropriations Committee, he has fought passionately to protect funding for global health programs from deep cuts proposed by the current administration. Additionally, the Congressman has spearheaded important global health legislation, co-sponsoring the Global Health Innovation Act, signed into law earlier this year, which supports the work of the US Agency for International Development to develop affordable, appropriate technologies to improve health in the world's poorest places.
Congressman Diaz-Balart has emphasized that US leadership in global health innovation matters and that this work must remain a priority, stating, "It is more important than ever that the United States invest in global health and continue to deliver state-of-the-art medical technologies."

Investments in global health R&D are so critical‒so critical‒to make the world not only a healthier place, but a safer place for all.
Congressman Mario Diaz-Balart
Congressional Champion Honoree
Thanks to our
2022 Awards Selection Committee
Dr. Rebecca Martin Chair
Director of the Emory Global Health Institute, Emory University
Elisha Dunn-Georgiou
President and CEO, Global Health Council
Jamie Bay Nishi
Executive Director, Global Health Technologies Coalition
Dr. Charles Holmes
Director, Georgetown Center for Innovation in Global Health
Dr. Theresa Mkandawire
Professor, Malawi University of Business and Applied Science; Co-Principal Investigator, NEST360