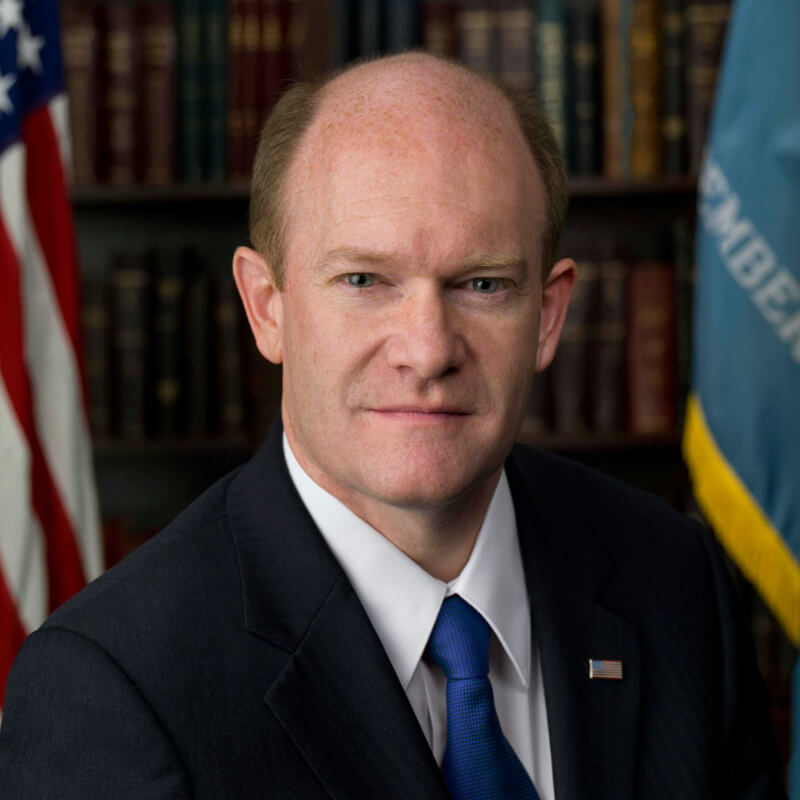 When the Ebola outbreak struck West Africa in 2014, Senator Coons was the only member of Congress to visit the embattled region. He exemplifies a policymaker who rolls up his sleeves and dives into an issue—and this is clear in his work on global health innovation. Since his election to the Senate, Senator Coons has been a steadfast champion for US global health initiatives and has consistently made the case for continued and strengthened research and development to further their impact.
As a member of the Senate Foreign Relations and Appropriations Committees and as chair of the Senate Caucus on Malaria and Neglected Tropical Diseases, he has supported strong investments in global health programs, including the US Agency for International Development's Grand Challenges and the Global Development Lab. He has also spearheaded signature global health legislation, including the Reach Every Mother and Child Act, which includes an important component on innovation for maternal and child health. Senator Coons is committed to innovation in global health and development and promotes the importance of multisector partnerships. By harnessing the power of technology and innovation, he emphasized, "our impact in development is bigger, broader, and bolder."

By investing proactively in R&D…we will continue to push back on disease and advance the boundaries of human kindness, of human health, and of human prosperity.
Senator Chris Coons
Congressional Champion Honoree
Thanks to our
2022 Awards Selection Committee
Dr. Rebecca Martin Chair
Director of the Emory Global Health Institute, Emory University
Elisha Dunn-Georgiou
President and CEO, Global Health Council
Jamie Bay Nishi
Executive Director, Global Health Technologies Coalition
Dr. Charles Holmes
Director, Georgetown Center for Innovation in Global Health
Dr. Theresa Mkandawire
Professor, Malawi University of Business and Applied Science; Co-Principal Investigator, NEST360